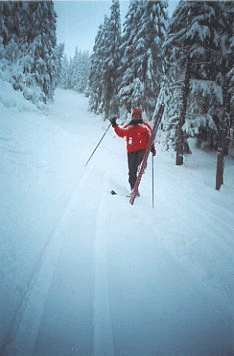 There are three ski centers in Borovets ski resort:
Central Borovets ski center – starting from 1337 m altitude up to 1780 m.
Yastrebetz ski center – from 1340 m up to 2369 m.
Markudjik ski center – from 2340 m up to 2550 m.
The resort offers excellent conditions for winter sports: alpine skiing, cross country, and snowboarding. There are 58 km of marked ski runs for alpine skiing.
The cross country trails are 35 km long, designed according to the requirements of FIS (Fйdйration Internationale de Ski), at minimum width of 6 m.
Biathlon facilities - in 1993 Borovets hosted the World Biathlon Championship.
Ski jumping – in Central Borovets ski center.